HDTV | HD TV | High Def TV | LED TV | LCD TV | Plasma TV |
4K TV | ULTRA HDTV ULTRA HD TV
HDTV Fayetteville AR- HDTV Springdale - HDTV Lowell -
HDTV Rogers AR- HDTV Bentonville
LED-backlit LCD display
i
s a flat panel tv display which
uses LED Backlighting instead of the cold cathode fluorescent
(CCFL) back lighting used by most other LCDs. LED-backlit LCD
TVs use the same TFT LCD (thin film transistor liquid crystal
display) technologies as CCFL-backlit LCD TVs. Picture quality
is primarily based on TFT LCD technology, independent of back
light type. While
not an LED Display, a
television using
this display is called an
"LED TV" by
some manufacturers
and suppliers
HDTV | High Definition TV | 4K TV |
ULTRA HD TV
Compared to CCFL-backlit LCDs, LED-backlit LCDs:
·
Produce images with greater dynamic contrast.
·
Can be extremely slim (some screens are less than .5 inch
(0.92 cm) thin in edge-lit panels

.
·
Offer a wider color gamut (when RGB-LED back lighting is
used)

.
·
Produce less environmental pollution on disposal.
·
Are more expensive.
·
Have longer lifespans.
·
Have (typically) 20- to 30-percent lower power
consumption.
·
Are more reliable.
·
Allow a wider dimming range.
Liquid-crystal display televisions
(
LCD TV
) are television
sets that use LCD display technology to produce images. LCD
televisions are thinner and lighter than cathode ray tube (CRTs)
of similar display size, and are available in much larger sizes.
When manufacturing costs fell, this combination of features
made LCDs practical for television receivers.
In 2007, LCD televisions surpassed sales of CRT-based
televisions worldwide for the first time, and their sales figures
relative to other technologies are accelerating. LCD TVs are
quickly displacing the only major competitors in the large-
screen market, the plasma display panel and rear-projection
television. LCDs are, by far, the most widely produced and sold
television display type.
A

plasma display

panel (PDP) is a type of flat panel display
common to large TV displays 30 inches (76 cm) or larger. They
are called"Plasma" displays because the technology utilizes small
cells containing electrically charged ionized gases, or what are in
essence chambers more commonly known as fluorescent lamps.
Plasma displays are bright (1,000 lux or higher for the module),
have a wide color gamut and can be produced in fairly large
sizes—up to 3.8 metres (150 in) diagonally. They have a very
low-luminance "dark-room" black level compared with the lighter
grey of the unilluminated parts of an LCD screen (i.e. the blacks
are blacker on plasmas and greyer on LCDs). LED-backlit LCD
televisions have been developed to reduce this distinction.
A projection television uses a projector to create a small image from
a video signal and magnify this image onto a viewable screen. The
projector uses a bright beam of light and a lens system to project the
image to a much larger size. A front-projection tv uses a projector
that is separate from the screen, and the projector is placed in front
of the screen. The set up of a rear-projection television is in some
ways similar to that of a traditional television. The projector is
contained inside the television box and projects the image from
behind the screen
There are many different types of

high definition TV

and all of
them have strengths and weaknesses. The key to having the best
high definition tv
is for someone with the knowledge and
experience to analyze the application you are wanting the TV for.
Lowell Electronics is family owned, and at the same location since
1972. We have the experience and expertise to make sure the hdtv
you pick is right for you. If you think the only place that you can
get great prices on

high def tv

is at the big box stores you're
wrong. We belong to a buying group that gives us access to the
same wholesale prices they have and we don't have all of the
overhead of the big box store.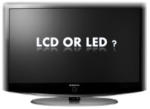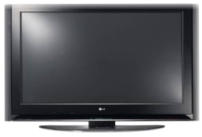 Plasma vs. LCD vs.
LED ????
We can help take the guess
work out of your decision.
Home Theater & High Definition
Television Superstore
HDTV NWA | HDTV Northwest AR | HDTV Northwest Arkansas | 4K TV NWA |
4K TV Northwest AR | 4k TV Northwest Arkansas
Ultra HD TV NWA | Ultra HD TV Northwest AR | Ultra HD TV Northwest
Arkansas | LCD HDTV Fayetteville AR | LCD HDTV Springdale
LCD HDTV Rogers AR | LCD HDTV Bentonville | LCD HDTV Bella Vista | LCD
TV Fayetteville AR | LCD TV Springdale
LCD TV Rogers ARLCD TV Bentonville | LCD TV Bella Vista | LED TV
Fayetteville AR | LED TV Springdale | LED TV Rogers AR
LED TV Bentonville | LED TV Bella Vista | Plasma TV Fayetteville AR |
Plasma TV Springdale
Plasma TV Rogers AR | Plasma TV Bentonville | Plasma TV Bella Vista


Custom Home Theater & More
Since 1972
Serving NWA Including Fayetteville,
Springdale, Rogers and Bentonville
479-659-8870
Your Best Buy For Electronics!
According to Digital Trends in February of 2015 OLED TV is the
very best technology out there! The picture can't be rivaled by any
other type or tv, the tv is slimmer and weighs less than any other
type of tv and the contrast between colors is better than any other
tv. What makes this tv different is the way
the panel or screen is constructed. All other
types of tv's display a picture by putting a
light source behind what they want you to
see. OLED TV sends an electrical current to
each pixel on the screen to display what they
want you to see. This means that when a
pixel is off, to give you a black color it is totally black, there is no
source of light from a pixel next to it bleeding over on to it. The
result is extremely sharp contrast that could never before be
achieved. Because there is no need for a light source behind to
display the picture the screens or panels are extremely thin and
weigh very little. According to Digital Trends every other
technology is simply a compromise.
Ultra-high-definition television
(also known as
Super Hi-Vision
,
Ultra HD television
,
UltraHD
,
UHDTV
, or
UHD
) includes
4K
UHD

(2160p).To fully understand 4K TV, you must first understand
current HDTV, which offers 1,920 pixels the tiny dots that make up
the picture across the width of the screen. The more pixels you have
on a screen, the sharper the image. Now, imagine a TV that doubles
the number of pixels across, to 3,840 pixels which is approximately
four thousand pixels, or "4K." Vertical scanning lines are double as
well, from 1080p to 2160p. What this means is
you now have double the number of pixels to
display an image so the picture you see is
roughly twice as good. Another advantage is,
the viewing distance can be closer without
seeing all of those little square pixels. This
means you can move closer which gives the
effect of a much larger viewing area. Of course those extra pixels
will also give you a great picture at longer distances as well.4K
video capture of major motion pictures is very quickly becoming
the industry standard in Hollywood. This high-quality digital video
file must be down converted to 1080p for high-definition Blu-ray,
whereas the original image can actually be displayed at its full
native resolution on a 4K display, exactly as the filmmakers
intended it to be seen!